This event has already taken place! Please check out our calendar for upcoming events.
An Evening with Night Owls
October 15, 8:30 PM
—
10:30 PM
Every autumn a small north woods owl called the Saw-whet migrates south in a silent and secretive wave. Join us on an outdoor nighttime adventure to experience this migration up close.
The staff at Quarry Hill is among a small group of researchers trying to capture and band these birds in the eastern US in an effort to better understand their migration. The evening begins at the nature center learning about Quarry Hill's research with the secretive Saw-whet Owl. Then participants will caravan a couple of miles east of town to visit the owl banding site. There, after a 10 minute uphill hike to the study site, we will check the nets and band any captured owls.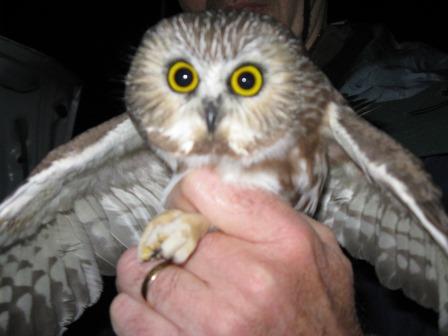 Every Day
at Quarry Hill