This event has already taken place! Please check out our calendar for upcoming events.
Creatures of the Night (From your Couch!)
October 18, 6:30 PM
—
7:10 PM
Hooved, webbed, and eight-legged creatures lurk about in the dark of night.
They are friendly and funny with just a touch of fright!
Quarry Hill has put a new spin on an old favorite that allows you to enjoy Creatures of the Night from your living room!
If you've ever wondered what goes on after dark, our virtual event will feature cameo appearances from real night dwellers caught on trail cameras, plus our traditional costumed characters, Deer, Coyote, and a Turkey, with a tale to tell of their nightlight.
A Quarry Hill Naturalist will share some fun animal facts and challenge you to a bit of trivia complete with a prize drawing!

Grab your popcorn, and tune in for a evening shared with Quarry Hill Creatures of the Night!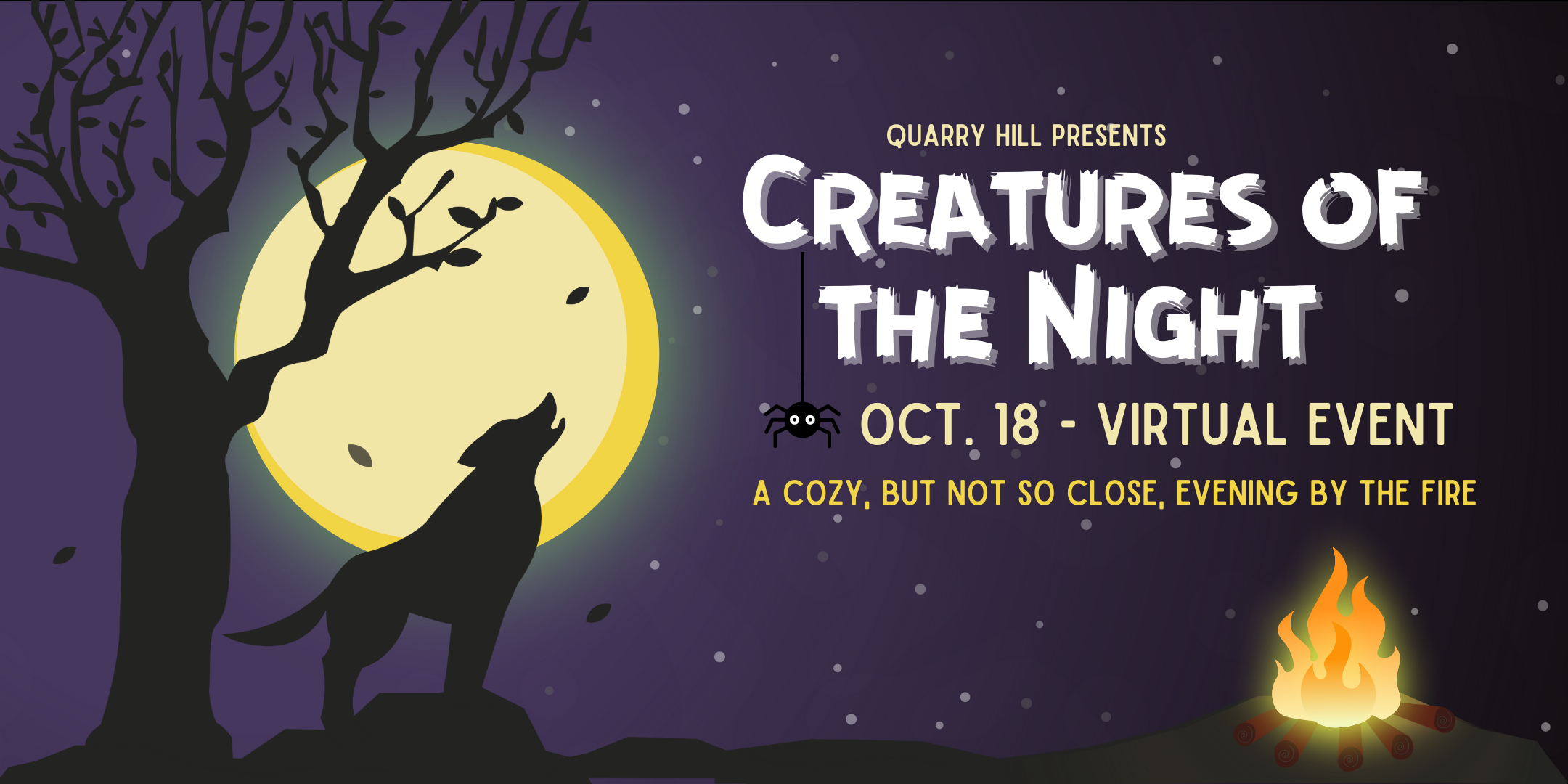 Event is live and includes pre-recorded animal skits.
Live trivia and prize drawing.
Zoom link to event will be shared via email 1 hour prior to start of event.
Tickets available through Eventbrite.
Every Day
at Quarry Hill