This event has already taken place! Please check out our calendar for upcoming events.
Creatures of the Night (In the Park)
October 14, 4:30 PM
—
8:30 PM
October 14 - 17, In the Park or
Oct. 18 Virtual Event at 6:30 pm
Hooved, webbed, and eight-legged creatures lurk about in the dark of night.
They are friendly and funny with just a touch of fright!

We've been spinning up a web of new ideas for our traditional Creatures of the Night event and invite you to join us at the Prairie House for an evening by the fire. You will encounter costumed creatures, a coyote, deer, turkey, and spider each with a tale to tell of their night life. Following the program, experience some new twists and turns along a self-guided hike where you will spy hidden objects and get a glimpse into the lives of some of the animals who now RIP in the park.

The evening 'wraps' up with take home treats delivered by an eight-legged friend!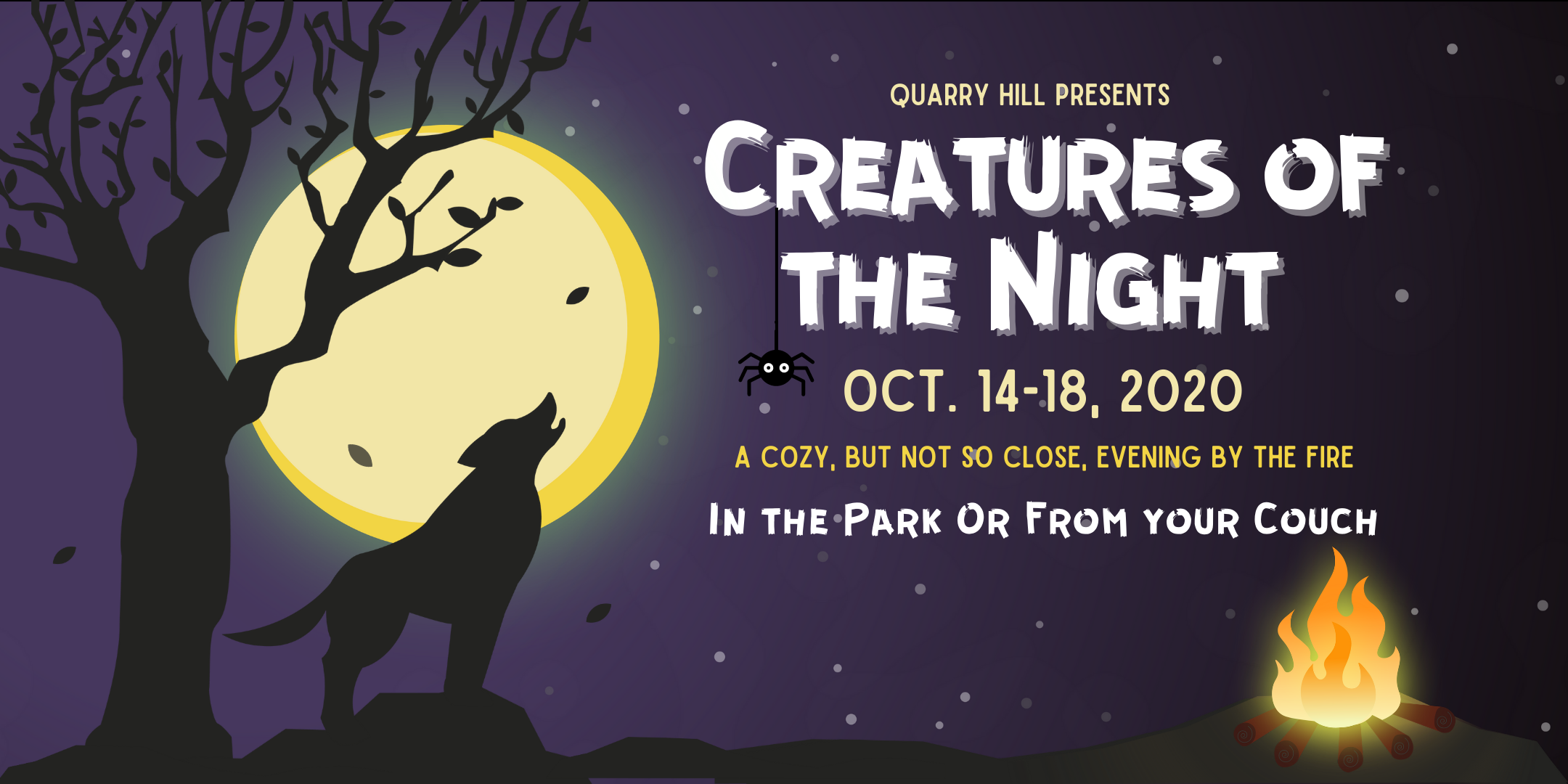 Choose a time slot: 4:30, 5:15, 6:00, 6:45, 7:30, 8:15
Each time slot is limited to 20 people.
Event lasts approximately 1 hour.
Event is all outdoors and will be held in light rain, snow or cold.
Participants will walk along a 1/2 mile self-guided, unpaved trail and be seated for a 20 minute program.
Trail is not stroller friendly.
No pets allowed.
Participants should bring flashlight for time slots after dark.
Participants are required to wear facemask throughout the event.
A take home treat is included with each ticket.
In the event that Quarry Hill cancels due to inclement weather, participants will be given a ticket to the October 18 virtual event in lieu of a refund.
Every Day
at Quarry Hill