This event has already taken place! Please check out our calendar for upcoming events.
Horus turns 18 - A Birthday Celebration for our American Kestrel
April 27, 1:00 PM
—
3:00 PM
Join us to celebrate the 18th birthday of our American Kestrel, Horus.18 is just the start of adulthood for a human, but for a kestrel it is ancient!
Learn about the world of kestrels through a presentation, party game, and birthday craft. Bring your adventurous spirit as we sample one of Horus' favorite foods - insects! (Baked mealworms for everyone!)
1:00 - 1:30 Presentation
1:30 - 2:30 Craft, mealworm samples, game (outdoors)
2:30 - 3:00 Presentation
Game: Test your knowledge on our Animal Survival Trail played on our life-size outdoor game board. Use your animal instincts to make the best choices and learn about five native endangered species as you hike through wooded trails. Can you (and your animal) 'survive' for ten days in the wild? Great for all ages. Kids should be accompanied by an adult.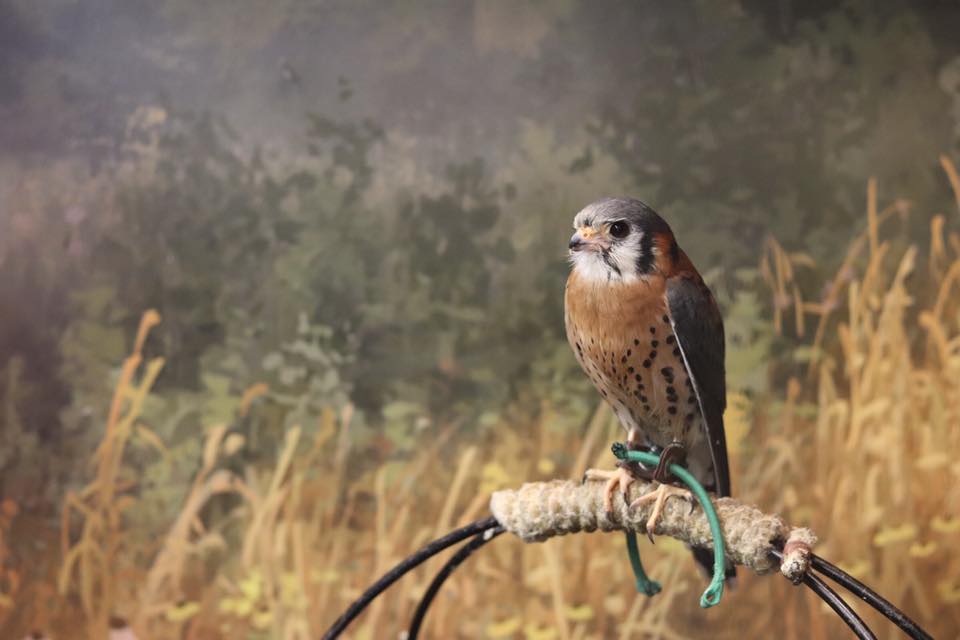 Every Day
at Quarry Hill