This event has already taken place! Please check out our calendar for upcoming events.
An Evening with Night Owls
October 19, 8:30 PM
—
10:30 PM
Every autumn a small north woods owl called the Saw-whet migrates south in a silent and secretive wave. Join us on an outdoor nighttime adventure to experience this migration up close.
The staff at Quarry Hill is among a small group of researchers capturing and banding Saw-whet owls in the eastern US in an effort to better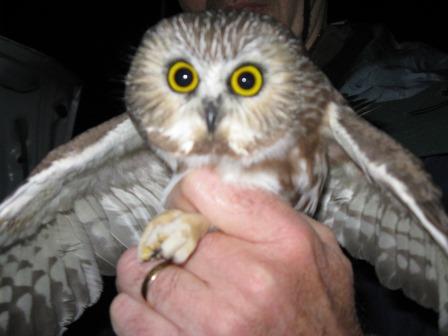 understand their migration. During this evening, enjoy a snack and beverage while learning more about the secretive Saw-whet Owl and Quarry Hill's research. Then travel in the Quarry Hill Critter Coach a few minutes east of town to visit the owl banding site, where, after a 10 minute hike to the study site, we will check the nets and band any captured owls.
Class is for grades 3+ accompanied by an adult.
Every Day
at Quarry Hill